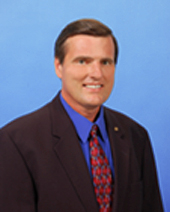 The Law Office of Gary E. Ainsworth, LL. B. can answer any questions you might have about Powers of Attorney.
WHAT IS A POWER OF ATTORNEY?
A Power of Attorney is a legal document that allows you to give another person authority to act on your behalf for specified matters. Even if you give someone Power of Attorney you do not relinquish the right to continue to act on your own behalf. You still have control of your affairs.
WHEN WOULD IT BE USED?
When you are unable to deal with your affairs. For example:
You are incapacitated due to illness and wish to give a relative, friend or Lawyer the authority to act on your behalf.

You are elderly and cannot get around very well. You may wish to have someone make deposits to and withdraw funds from your Bank Account on your behalf.

You may want someone to have authority to deal with your affairs while you are away from home for an extended period of time.
WHO CAN BE YOUR ATTORNEY?
Anyone who is of legal age and is mentally competent. Choose someone in whom you trust and who will carry out your wishes, i.e. relative, friend, Lawyer, or Trust Company.
WHAT ARE THE LEGAL REQUIREMENTS?
The Power of Attorney must be in writing and signed and sealed by the donor. A witness to your signature may be required.
WHAT POWERS WILL MY ATTORNEY HAVE?
A General Power of Attorney gives the Attorney power to act in every capacity for the donor. A specific Power of Attorney gives the Attorney power to carry out only specific acts on your behalf.
WHAT HAPPENS IF I BECOME MENTALLY INCAPACITATED?
A Donor can provide that a Power of Attorney may continue notwithstanding any mental infirmity providing it has been witnessed by a person other than the donee or his or her spouse.
WHAT ARE THE RISKS IN GIVING A POWER OF ATTORNEY?
There is always the risk the Attorney may abuse the Power of Attorney. The Attorney may also deal with a matter in a manner which is against your wishes but which he or she believes is in your best interests.
WHAT CAN I DO TO PREVENT THE MISUSE OF THE POWER OF ATTORNEY?
It is wise to have a Lawyer prepare the Power of Attorney document, to ensure all terms and restrictions are clearly identified.
One may consider appointing two Attorneys to act jointly.
Give specific rather than general Powers of Attorney
Check Bank Statements and Cancelled Cheques carefully. Place a limit on the amount that an Attorney can withdraw without additional authorization from you.
Keep an up-to-date inventory of your property, jewellery, savings, silverware, furnishings and investments.
WHAT CAN I DO IF MY ATTORNEY MISUSES THE POWER OF ATTORNEY?
If you believe that your Attorney has taken advantage of his or her position you can cancel the Power of Attorney.
In the event the Power of Attorney is abused, the Donor can sue the Donee (Attorney) for any monies that cannot be properly accounted for.
If you believe your Attorney is using your property or money without your consent for his or her own benefit, you should consult with a Lawyer and the Police.
WHAT WILL HAPPEN IF I BECOME INCAPACITATED
AND HAVE NOT PREPARED A POWER OF ATTORNEY?
It will be necessary to apply to the Courts to have an individual appointed to administer your Estate while you are alive yet unable to handle your own affairs. The Public Trustee will have full control of your Estate so long as you are incapacitated and such individual is appointed.
For more information on these matters kindly contact our Law Office. Our office hours are Monday to Friday 9 a.m. to 5 p.m.
CONTACT INFORMATION:
If you have specific questions us.
Address: Suite 101, 294 Rink Street at Rubidge Street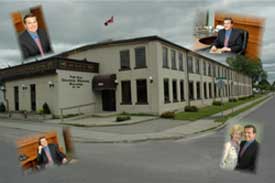 Mailing Address:
294 Rink Street, Suite 101,
Peterborough, ON K9J 2K2
Telephone:705.749.0628
Fax:: 705.749.0633
About Our Law Firm