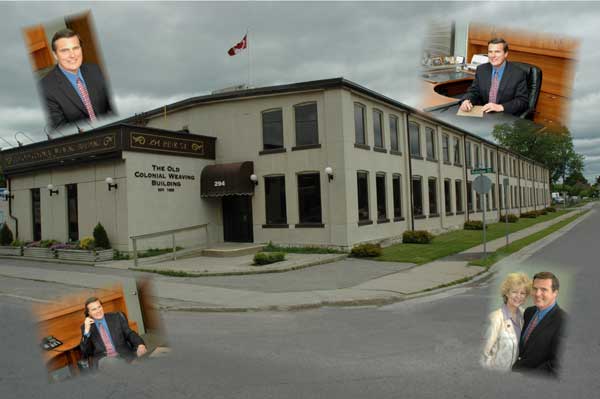 Gary was born in Manitoba and was raised in Peterborough, Ontario, Canada. He completed his Bachelor of Laws Degree at the University of Western Ontario in 1980 after completing three prior years of Undergraduate studies at Trent University, University of Toronto, and University of Manitoba in an Honours Business and Commerce Program. He was called to the Bar by the Law Society of Upper Canada in 1982.
Gary is now in his 28th year of practising Law. He served International Corporations in the City of Toronto from 1982 to 1988. Since his return to his home town of Peterborough in 1988, he has been serving clients concerning legal matters involving Real Estate, Business Law, Estate Planning and Administration, Preparation of Wills and Powers of Attorney, Domestic Contracts, Litigation and a variety of Corporate and Commercial matters, among other related issues. He is a Member of the Law Society of Upper Canada and the Peterborough Law Association.
Gary has served his Community through his involvement as: a Director of Junior Achievement (Peterborough), Director of the Good Neighbours Care Centre of Peterborough, Director of the Heart and Stroke Foundation (Peterborough), Student Member of the Canadian Institute of Chartered Accountants, Member of the International Claims Association, Member of the Canadian Bar Association, Member of the Peterborough Executive Club, Teacher of Life Insurance Contract Courses for the Institute of Life Management Studies, Teacher of Legal Assistants at Sir Sandford Fleming College, Secretary-Treasurer of Christian Legal Fellowship, Trustee for the Peterborough County Board of Education, and a Lawyer Member for the Consent and Capacity Board.
In 2009, Gary moved his office to the new accommodations shown above. His wife, Anne Ainsworth works closely with him in his practice.